Donate Now
Your support is essential to protect and advance the rights of student news media. Independent journalism is crucial to a healthy democracy.
The Student Press Law Center is a small and scrappy 501 c-3 nonpartisan nonprofit that defends and advances the First Amendment rights of high school and college journalists and their advisers. Your gift is tax deductible. Our tax ID (EIN) is 52-1184647.
If you prefer to mail a check, send it to Student Press Law Center, 1608 Rhode Island Ave. NW Suite 211, Washington, DC 20036. If you have a question, please contact Diana Mitsu Klos by email or call 202-728-7267.
This New York Times story from July 2018 quotes Mike Hiestand, our senior legal counsel: "We live in a democracy where the First Amendment isn't instinctive.It's learned and nurtured, and we certainly are not providing a whole lot of opportunity for students to learn the First Amendment in a firsthand kind of way."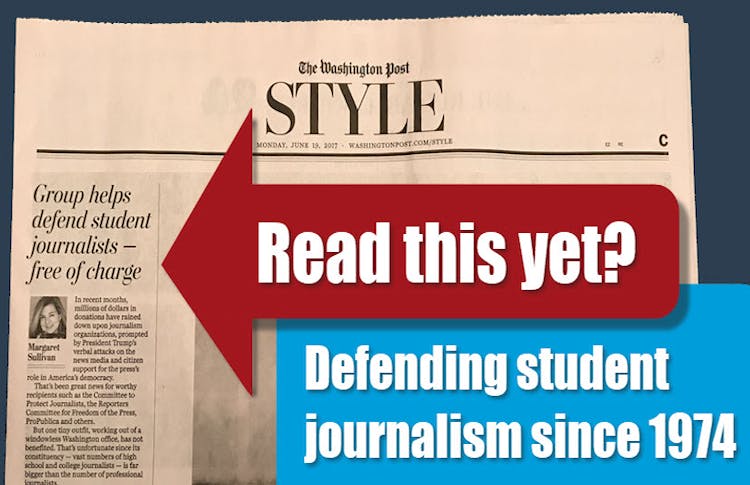 From a 2017 column by The Washington Post's Margaret Sullivan:
"In recent months, millions of dollars in donations have rained down upon journalism organizations ... But one tiny outfit, working out of a windowless Washington office, has not benefited. That's unfortunate since its constituency — vast numbers of high school and college journalists — is far bigger than the number of professional journalists."

From a 2017 Columbia Journalism Review story: "Groups like the SPLC—dedicated to First Amendment and media law, and doing impactful work, but not as well known as some of its bigger brethren—deserve attention."